Hi everyone,
This is my first post on the Gibson forum!
I have always been a lover of everything Gibson related, and I've owned my fair share of Gibson guitars over the years.
I've been a long time reader of the forums, but I've never actually posted.
I usually find all the answers I'm looking for just by reading over other people's threads.
However, this time I felt I needed to seek advice from some of you more knowledgeable folk
Anyway...
I have a 1980 Gibson ES-335 here.
It's a beautiful guitar!!
My question is... is this an ES-335 "PRO"?
The serial number dates it to January 9th, 1980 - built at the Kalamazoo Plant.
(Production number: 122)
I got it pretty cheap, and the guy who I bought it off told me it was definitely a PRO.
However, it doesn't have "Pro" written on the truss rod cover like others I have seen..?
This may have just been replaced with a plain black one by a previous owner?
Also, I have seen another 1980 Pro with a different bridge/tailpiece.
I have seen guitars listed as "ES-335 Pro" that look pretty much identical to mine (apart from the pickups) - same bridge & same plain black truss rod cover that mine has.
Yet others are listed as "Pro" and differ to mine - you can understand my confusion...?
The pickups have been swapped for Bare Knuckle Mules.
(Is the 3 piece neck a clue...?)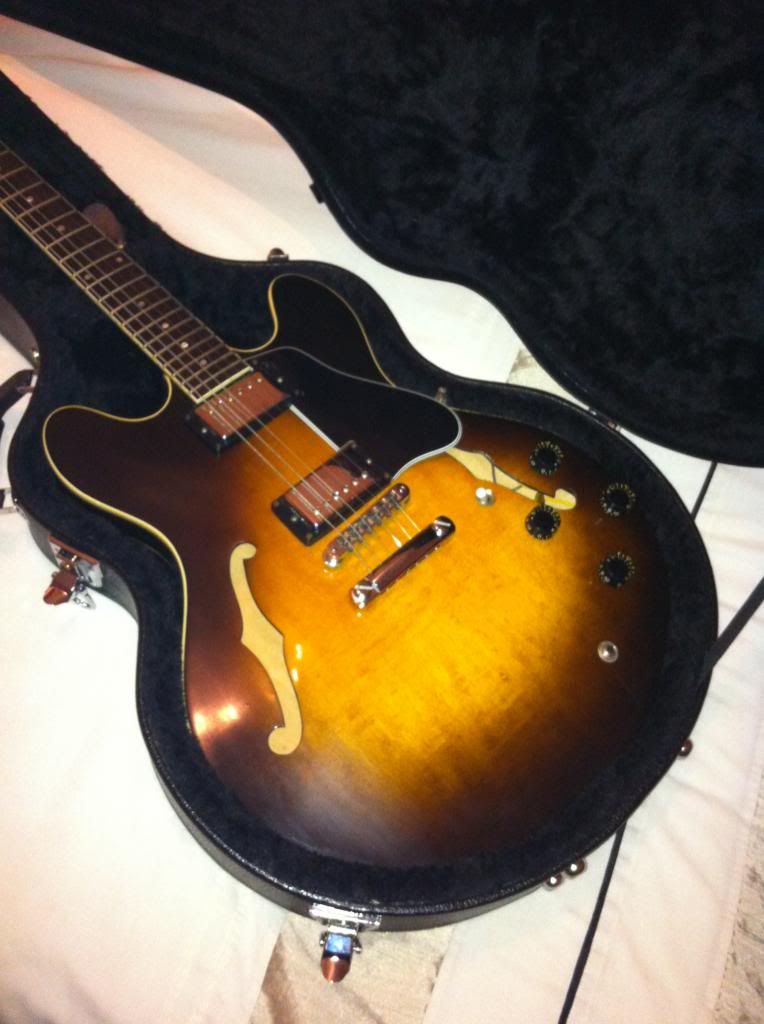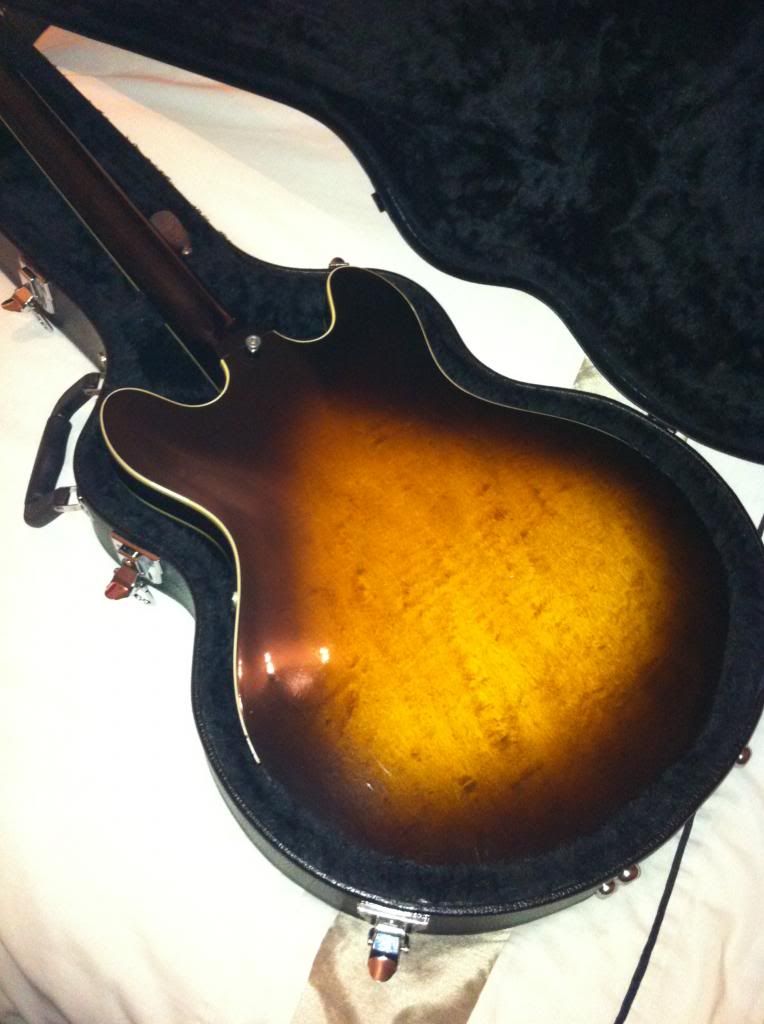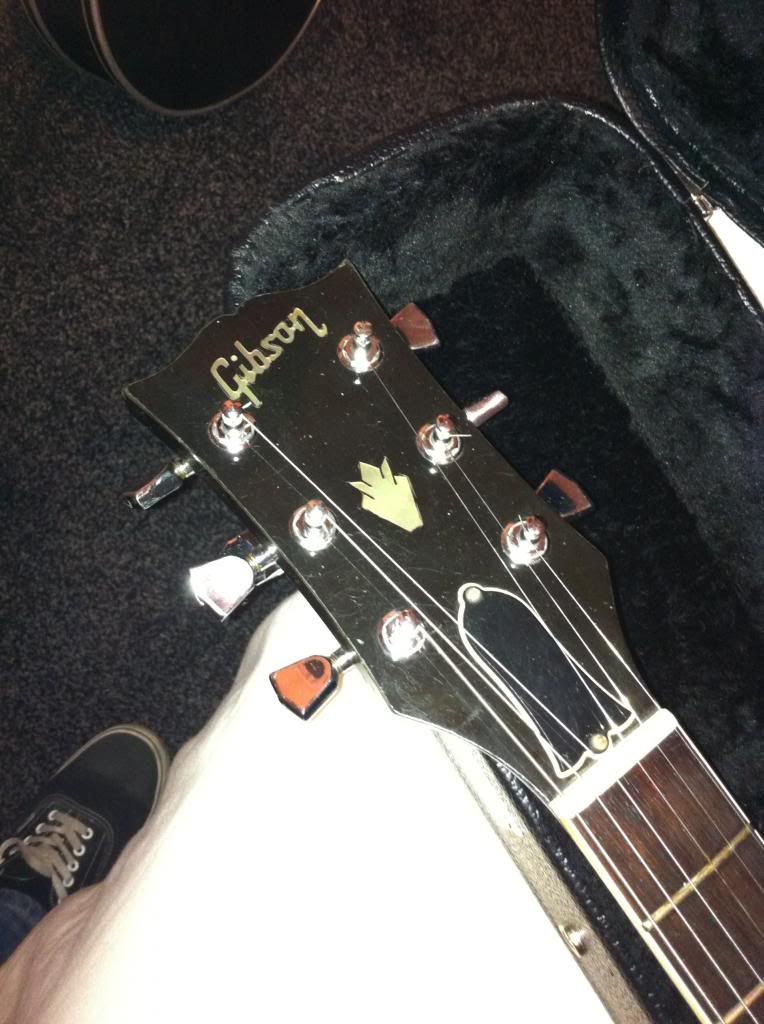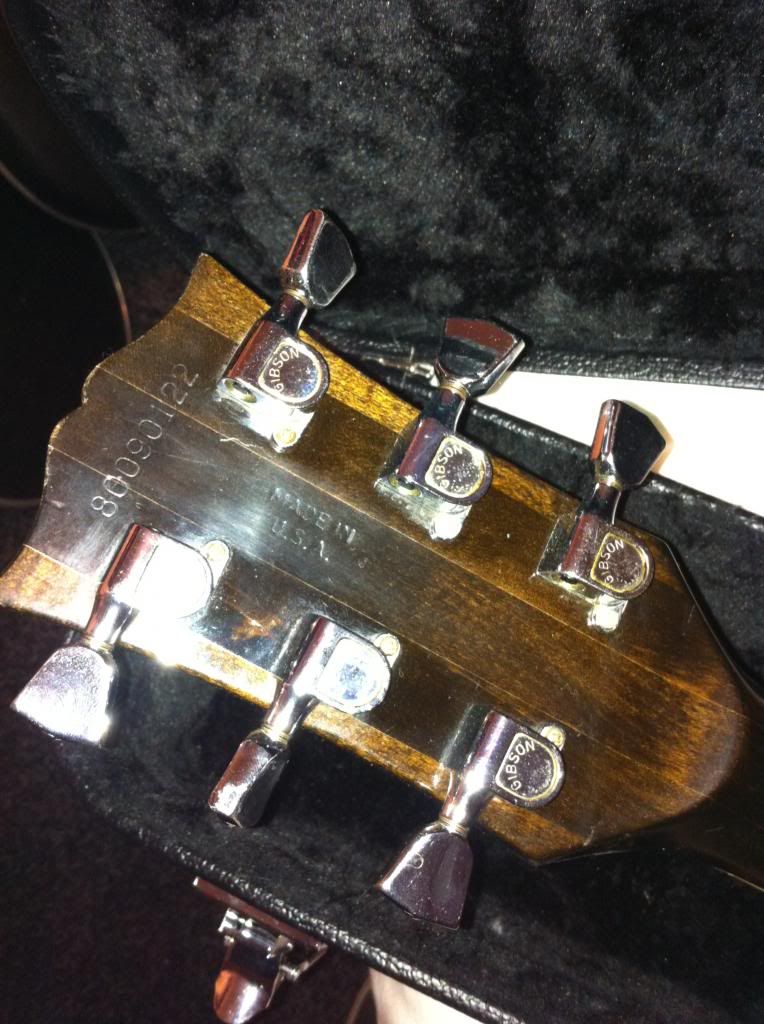 Any help would be much appreciated!
Thanks in advance
- Lew