So, I got myself this: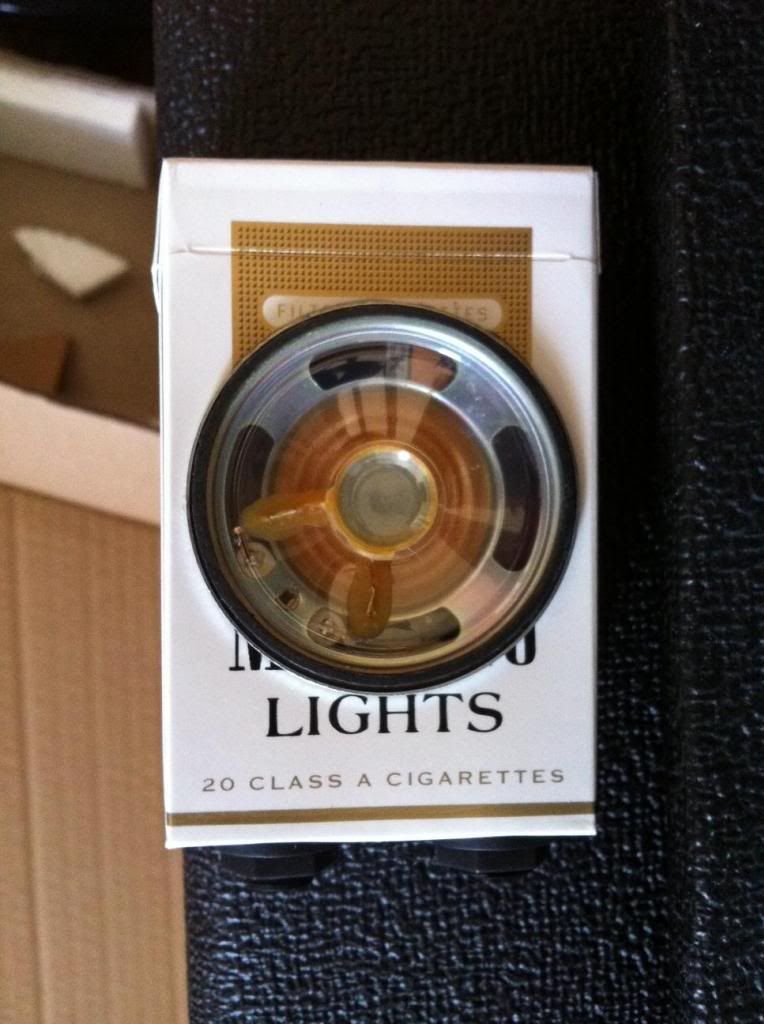 Smokey Amp, Made in USA. 1 watt(?) worth of sonic blaze, powered by a nine volt battery (included and not an almost empty one either) and ability to power any 4, 8 or 16 Ohm speakers.
I have prior experience from Vox Amplug and its matching cabinet, but didn't like it at all. It sounded tinny (who would have guessed?) and buzzed the moment you put the power on. Surprisingly Smokey sounds better even though it has even smaller speaker at 2 inches (versus 3 in Vox). As I'm pretty soft handed player I can even some get decent cleans out of this thing, but that might not be the case for everyone. You really have to experiment with your volume and tone controls.
I tried it quickly with P90s and got no humming, no buzzing, just the growling goodness of the pickups. Maybe the best sound I was able to get out of it was with the neck pickup and the tone rolled off. Pure fuzz craziness! I also quickly connected it to my Blackheart BH110 cab and have to say that I liked the sound alot.
Now, this isn't your main everyday amp nor it tries to be, but the fun factor is unbelievably high and it pretty much forces you to experiment not only with your guitar, but with the amp itself (throw it in the bucket for reverb, open your mouth against it for talk-box effect, etc). I have to try it out with my other guitars as soon as I can, so I'll be reporting back with my findings. Again, as a lo-fi kind of guy this is just my alley, but might not be for everyone.