UPDATE:
See Apr 2017 post at bottom...
I'm taking my collection in a different direction. I figured I'd post this here to give you Epi-folks first shot.
For sale singly or grouped. Most of these guitars offered are Epiphones in excellent cosmetic and playing condition. The Epiphone Masterbilts are all solid wood acoustic guitars, all from the 2004-2010 non-cutaway production run. The "EF" Masterbilts are OM or OOO Grand Auditorium body size, with 1.75" nut. There are also other makes and models, acoustics and electrics – see list below.
The 2003 Masterbilt solid maple back and sides, solid spruce top EF500PNS is like new and super rare. Only two known to exist. With SKB hardshell case. $650.
The 2005 Masterbilt AJ500RC (rosewood-cedar) 12-fret slot-head is also rare – you don't see them come up for sale very often. Extraordinary volume and tone. Comes with Masterbilt zippered case w/ hygrometer. $600.
The Masterbilt EF500RAVS (rosewood-spruce) abalone binding & rosette, vintage sunburst. Upgraded with fossilized walrus ivory bridge and bridge pins. I am not anxious to sell this beauty, so the price is firm. With SKB hardshell case. $700.
Masterbilt EF500MNS (mahogany-spruce) is just another super Masterbilt guitar in excellent condition. With hardshell case. $500.
Takamine 2013 GJ72CE-12-BSB acoustic-electric jumbo 12-string, nice sunburst, abalone rosette, excellent condition, plays great, with Takamine case. $400.
2010 Epiphone Les Paul Standard PlusTop Flamed Translucent Amber. The flamed carved maple top is perfectly bookmatched. Epiphone stopped offering trans amber after 2011. Comes with excellent condition SKB case. $400.
2013 Epiphone ES-339 Pro natural blonde, dual humbuckers with coil splitting, excellent condition, with Epiphone hardshell case. $350.
2014 IB64 FT-79 Texan 6-string acoustic-electric, rare cherryburst, excellent condition, with hardshell case. $350.
2012 Epiphone EJ-160E John Lennon signature, sunburst, very good condition. The new ones no longer have Lennon's signature! With mismatched hardshell case. $400.
2013 Epiphone EL-00 Pro acoustic-electric 6 string, sunburst, excellent condition, Epiphone hardshell case. $320.
2011 Epiphone Performer ME TBK acoustic electric, flamed transluscent black, highly figured, abalone binding and rosette, E-sonic2 system - nanomag works, but not nanoflex, remarkable acoustic tone for a laminate, Epiphone hardshell case. $300.
2013 Xaviere XV900 (ES-335 copy) flamed orangeburst, highly figured, Alnico Fat Pat pickups, no case. $220.
2004 OG2CEB Oscar Schmidt by Washburn, 6-string acoustic electric, black, good condition, with cardboard-ish case. $150.
Additional pics and descriptions upon request. Flat fee $50 shipping - continental U.S. only. Prefer personal check (avoids paypal fees), but willing to work something out. Once check clears, guitar ships. Long-time trustworthy member!
EF500PNS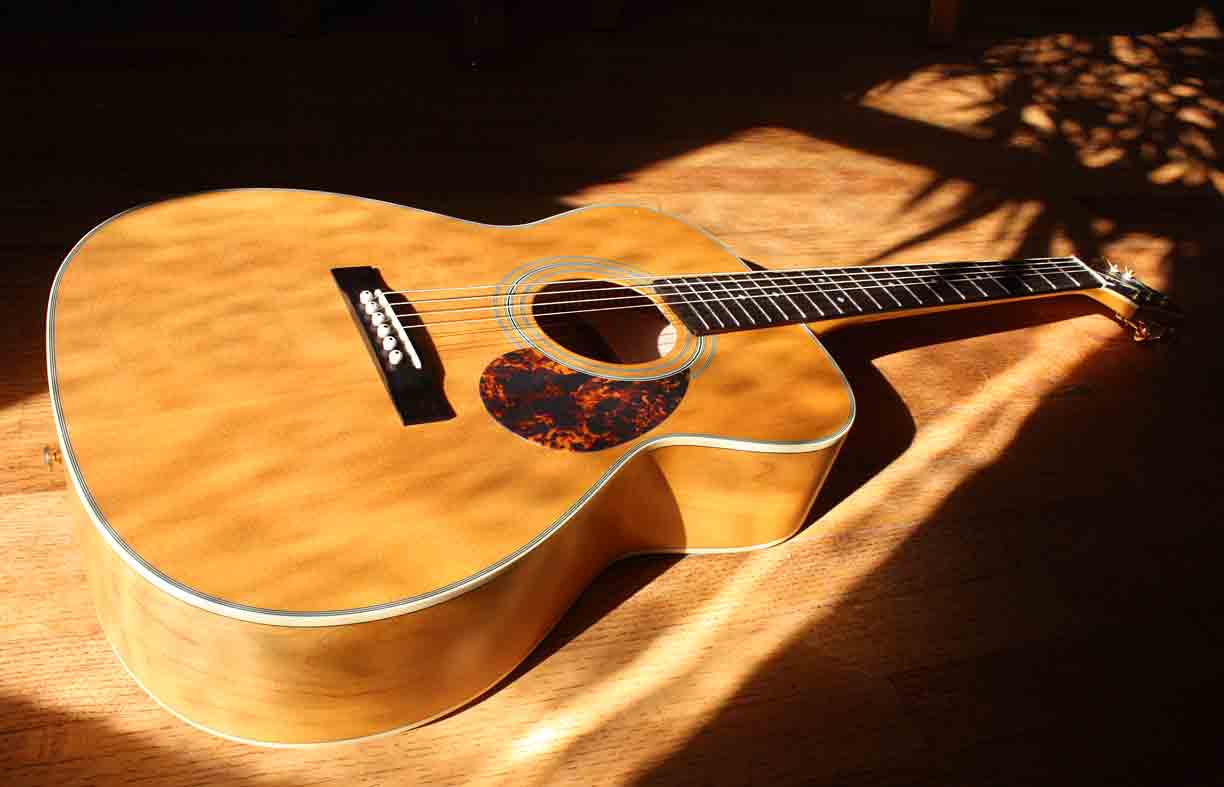 EF500RAVS
AJ500RC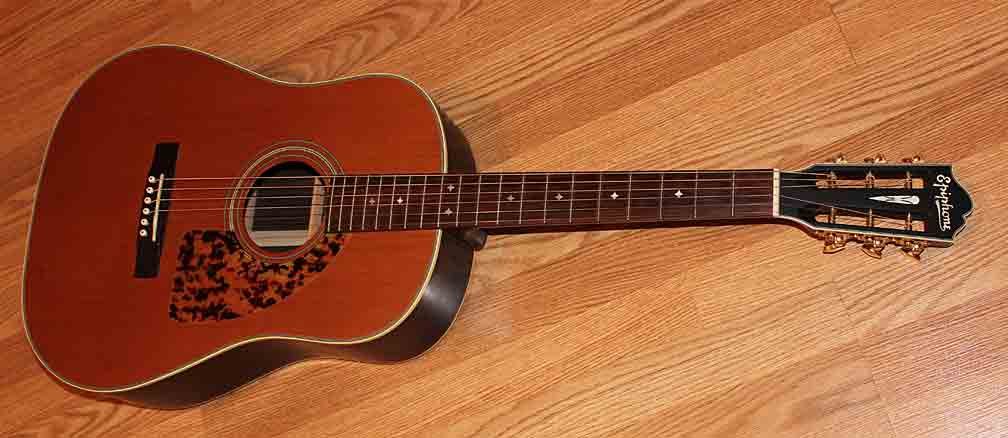 EF500MNS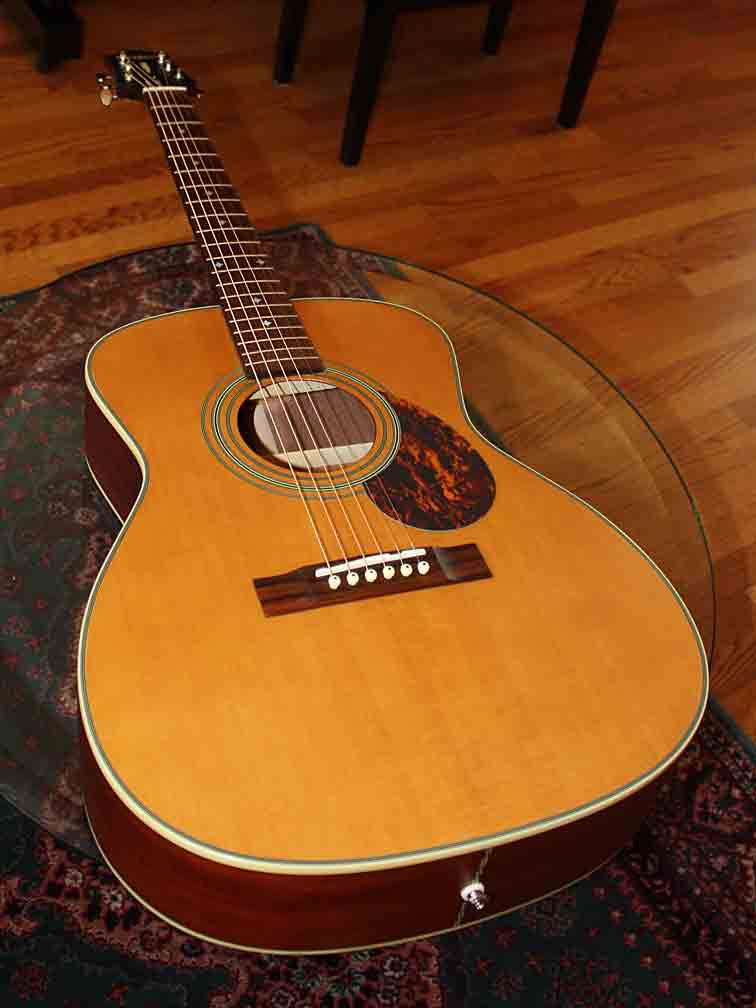 Performer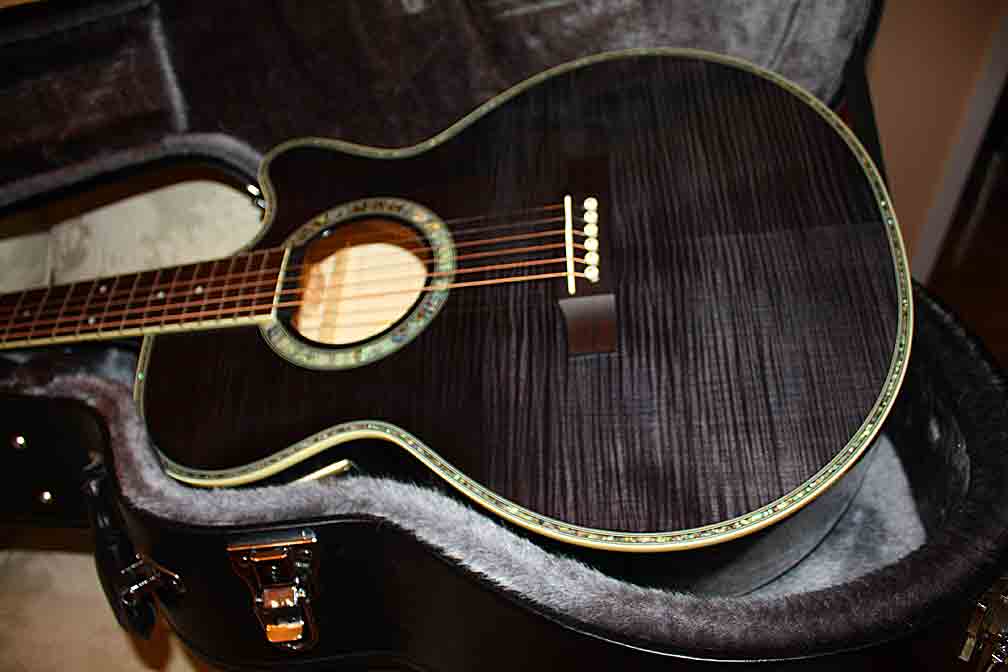 Les Paul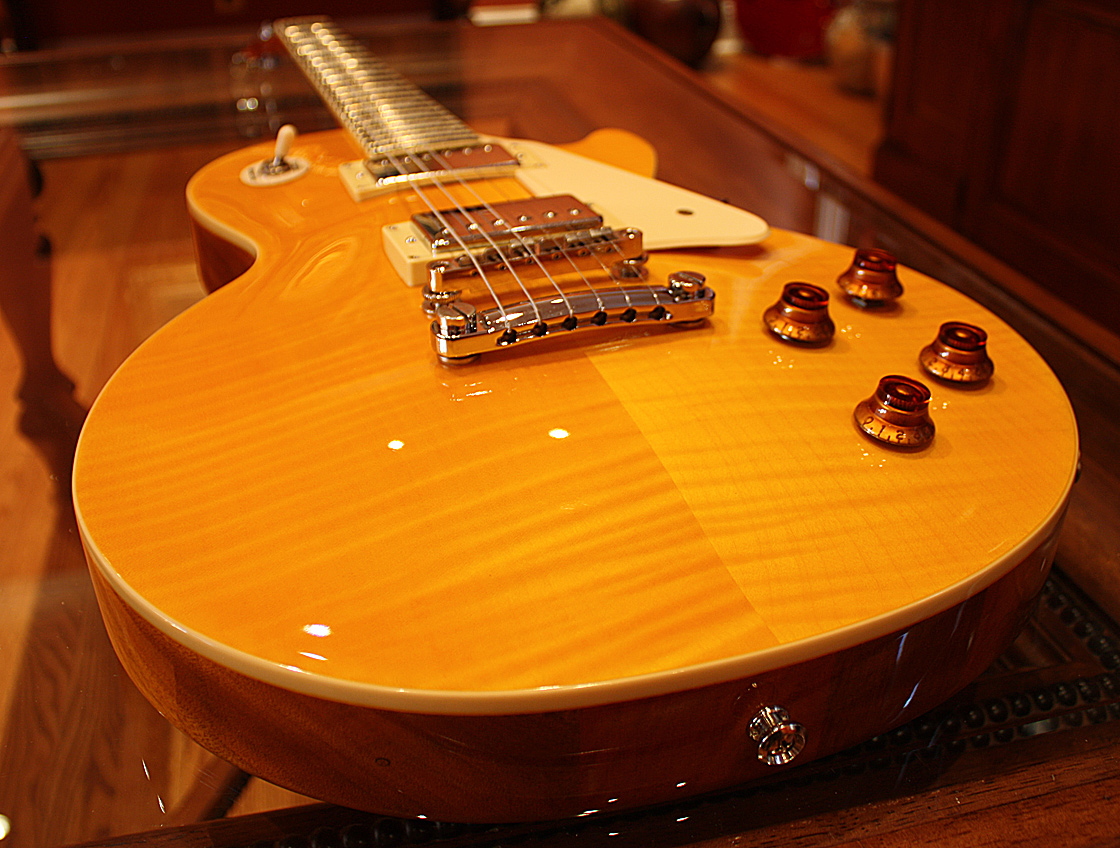 ES339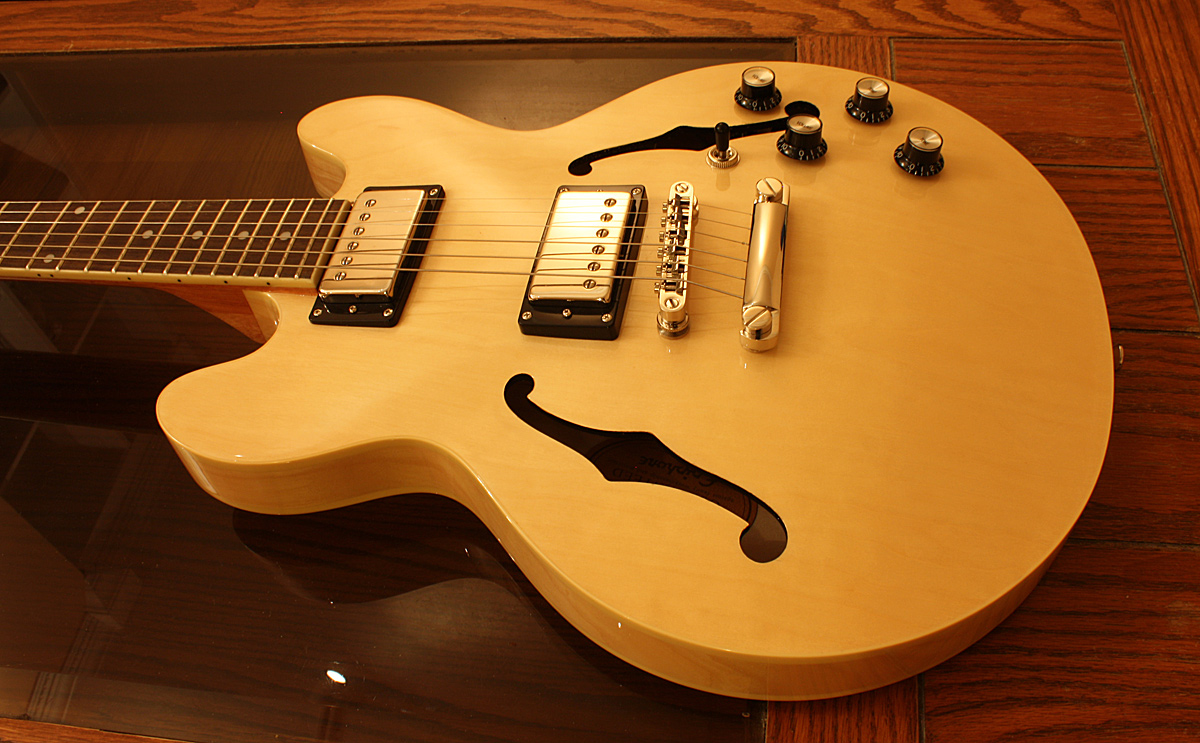 EL-00 Pro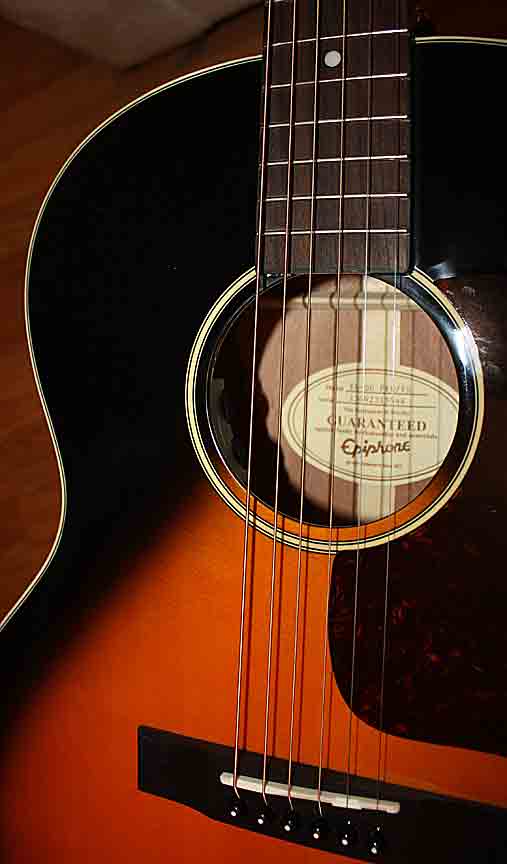 IB64 Texan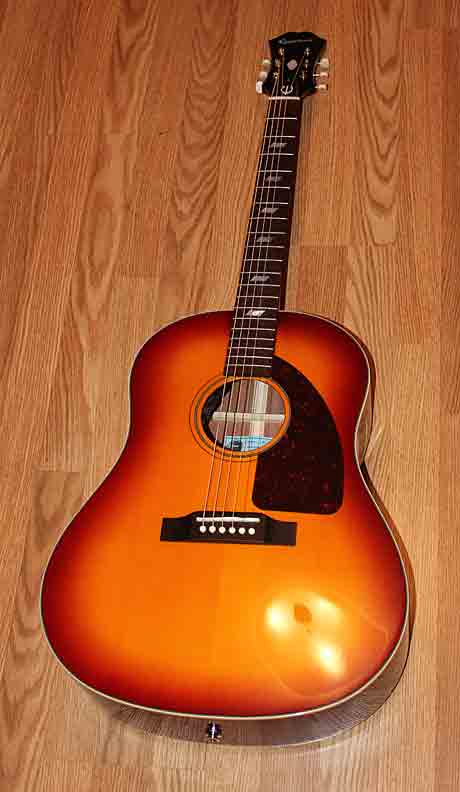 Takamine 12-string