I've been a Gibson owner since 1984 and player since 1981. I got my first Gibson V used at a store for $800.00. Little did I know at that time that it was a limited production. It is a 1981 Gibson "The V" with a curly maple top. It played fantastic and sounded awesome. It's seen a lot of playing and traveling throughout the years. It wasn't a guitar that was purchased and sat in a case. It's been played for thousands of hours, traveled from one side of the country to the other, spent a year with me at Musician's Institute in 1989 - 1990 in Hollywood, CA. That one's definitely my baby.
1981 Gibson "The V" CMT Tobacco Sunburst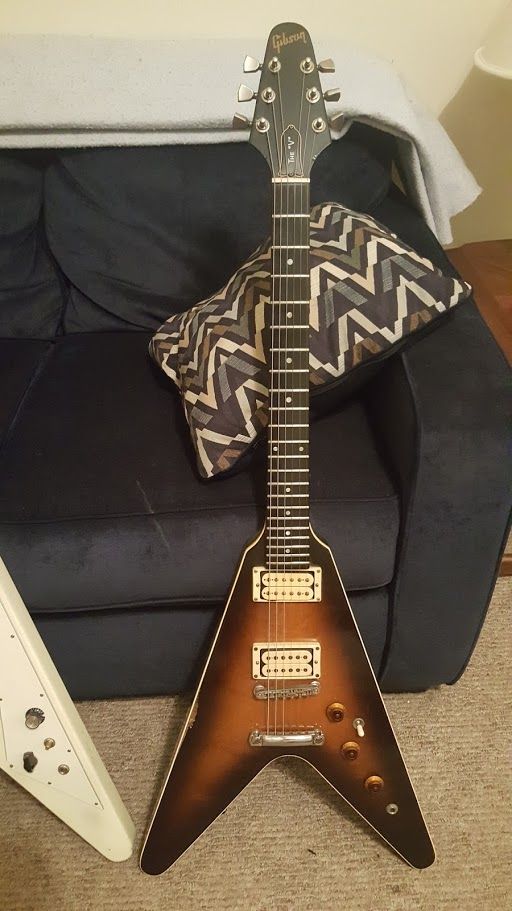 My next Gibson I bought about 5 years ago, I think. I got it at a pawn shop for $300.00 and it's got some wear and tear, some dents, scratches, missing knob, partially broken pickguard but plays and sounds amazing. It's got more growl than my other V and plays fantastic.
2007 Gibson Faded V White Three Pickup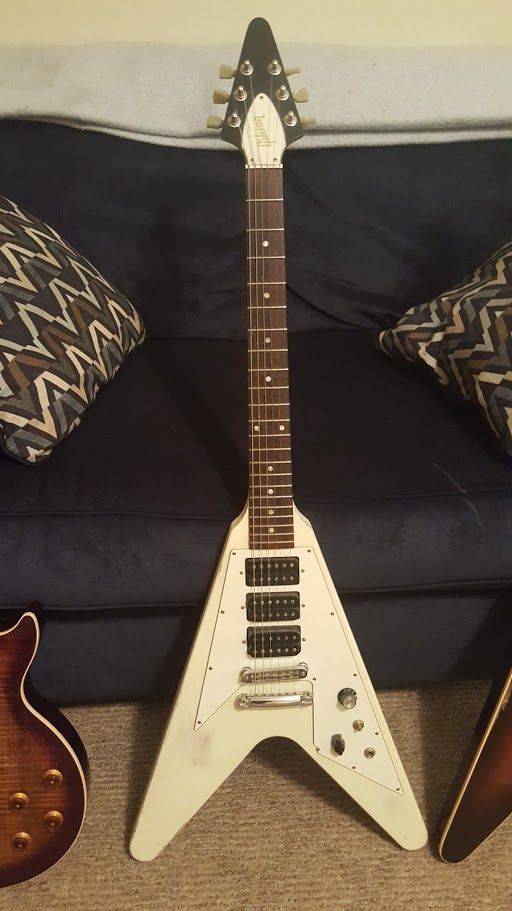 I've played a few Les Pauls over the years but never owned one myself because I just didn't have the spare cash at the time. But, around the first of the year I saw some ads for the 2017 Les Paul Standard T (and HP) Bourbon Burst guitar. I drooled for a while, created quite the puddle on the floor in front of my computer, considered purchasing it online but instead went to a local Gibson dealer (Guitar Center) to check it out. After getting it down, my girlfriend looked at me as I was looking it over and said, "I know you're going to buy this guitar. If you like it, get it." The action was a little high but it was beautiful. I got a decent deal on it and took it home with me that night. A couple days later I set up the action, intonation and all that and it plays like a dream. Over the weekend, I got out my amp, plugged in and was blown away by the beautiful sound and playability of this guitar. It's a beauty. I'm not sure how it compares to other Les Pauls these days but I can say it's the best sounding and playing Les Paul that I've played over the years. Then again, that's only been four or five, mostly from the 70's and 80's era.
2017 Les Paul Standard T Bourbon Burst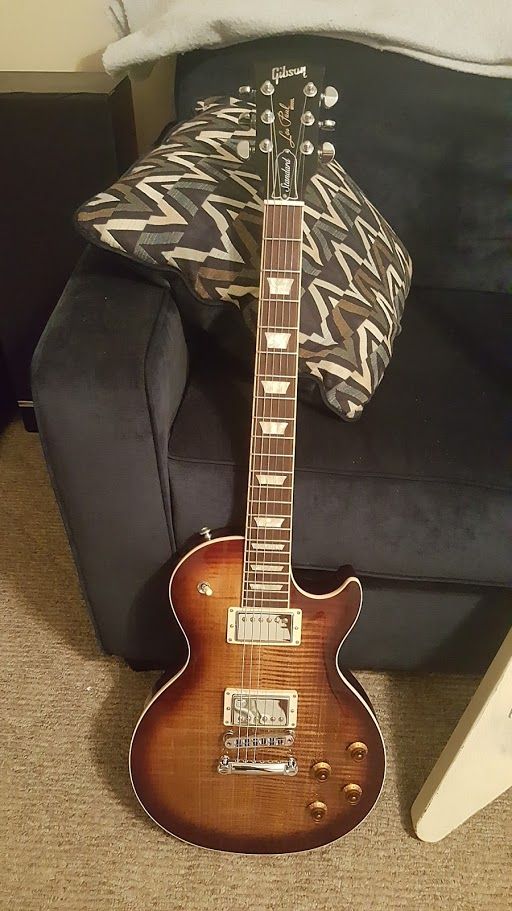 All three of my Gibsons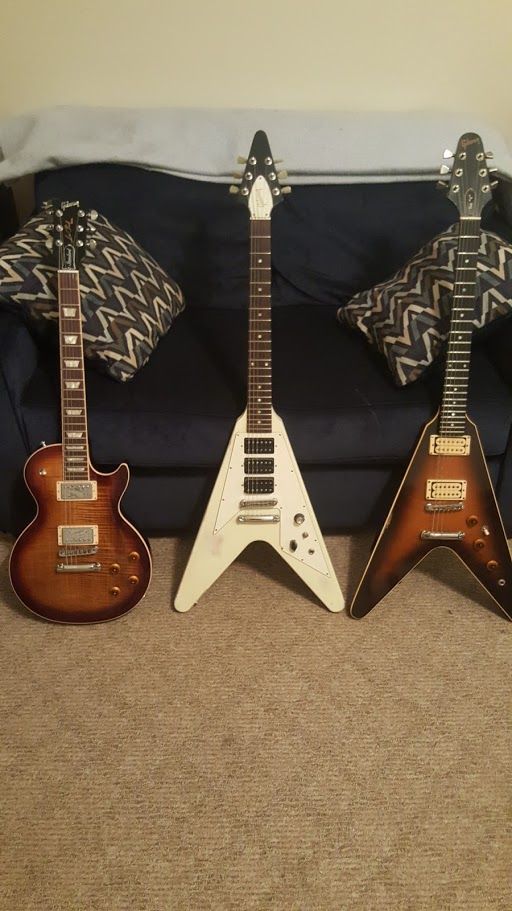 I'm here to talk with others, receive tips, give tips when I can and get to know others in the community. I look forward to getting to know y'all.