E-minor7, on 18 May 2017 - 03:00 PM, said:
Thx, Mister Threadhost.
Been looking for an opportunity to present this one
-
The Hippie Shubb
2017 ~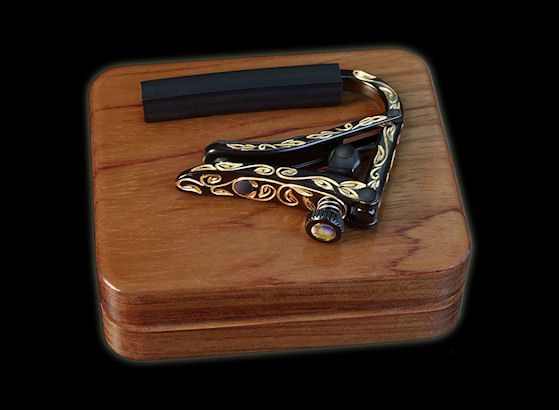 Admit I kind of like it, , , but only for John B. Sebastian, Melanie and 1967 to 69 Donovan tunes. .
Been reflecting on this one for a while now - it suggested something to my more twisted side (the one that's twistier than the usual twisty side) that needed time to fully contort itself. It needs to be installed as the central, removable feature of a belt buckle! I mean to say the big honking sh!tkicker kind of belt buckle that some of us have a relatively huge stash thereof😱 What a great way to have your capo at the ready onstage or off!!!