Help with my Firt Epi Purchase
Posted 17 September 2017 - 05:33 PM
how can a piece of wood look so unreal ? I do love it
---
Posted 17 September 2017 - 05:34 PM
I loved my LP Special II also
---
Posted 17 September 2017 - 05:42 PM
Megafrog, on 17 September 2017 - 05:16 PM, said:
The guitar on the right is a Gibson Les Paul Special, 2014 special run for Guitar Center and Musicians Friend. It is chambered like a Gibson Midtown. They have 57 Classics in them with coil tapping. Super light guitars and amazing finishes on them. I have one that my wife got me for Valentine's day in 2014. It probably is still one of the most beautiful guitars I own.

thanks
picture or 2 ? I'd really like to see that
---
Posted 17 September 2017 - 08:14 PM
crust, on 17 September 2017 - 05:25 PM, said:
thanks for the reply
really I can't keep track.
That is my #3, it really is a work of art...indeed it is. I'm kind of hesitant to play it, it is just that nice...but I do,,,carefully
got a pic you can post of yours ? ya, I like that one , but this is #1 since the moment I obtained it )Sorry Epiphone)
That is one sweet guitar. I wanted to get one when Musicians Friend was clearing them out but the wife said no.
---
Posted 20 September 2017 - 12:48 PM
Try the Plus Top Pro. Trust me, you'll leave the store with it. Not great fret wire, that's my only gripe. As I may have mentioned before on here...

---
Posted 20 September 2017 - 03:33 PM
---
Posted 23 September 2017 - 08:25 PM
see my latest "reply" on the "NGD" post . I kind of elaborated , maybe too much
maybe not
Epiphone : Performance is our passion I can agree with that 110% if not more
What do you think ?
---
Posted 25 September 2017 - 12:33 PM
Cougar, on 15 September 2017 - 07:53 AM, said:
You're in a good position because either way, YOU CAN'T GO WRONG!
I don't play electrics enough. I was going to sell my Epi LP and keep the Dot, but I think I'll do it the other way around....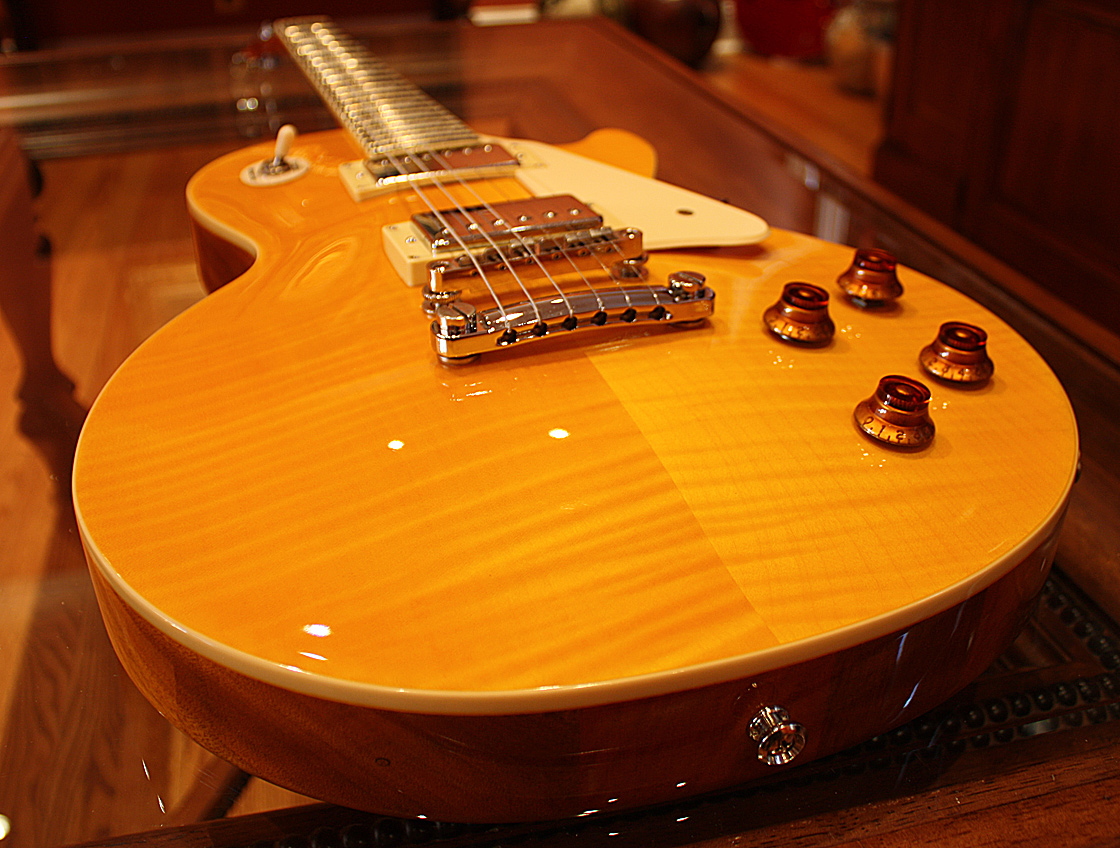 8 pièces body ? ...

---
Share this topic:
---
1 User(s) are reading this topic

0 members, 1 guests, 0 anonymous users