My first of two new to me-- a 2002 Unsung factory in Korea Emperor Joe Pass:
Hardly a scratch. I just pulled the Gibson clear plastic off of the pickups. The case is immaculate. I think this guitar was unplayed and sat on a stand, thus a bit of tarnish. It plays with loud acoustic volume and sounds sweet plugged in.
I will need to redo intonation right away. I am going to fit with flat wounds.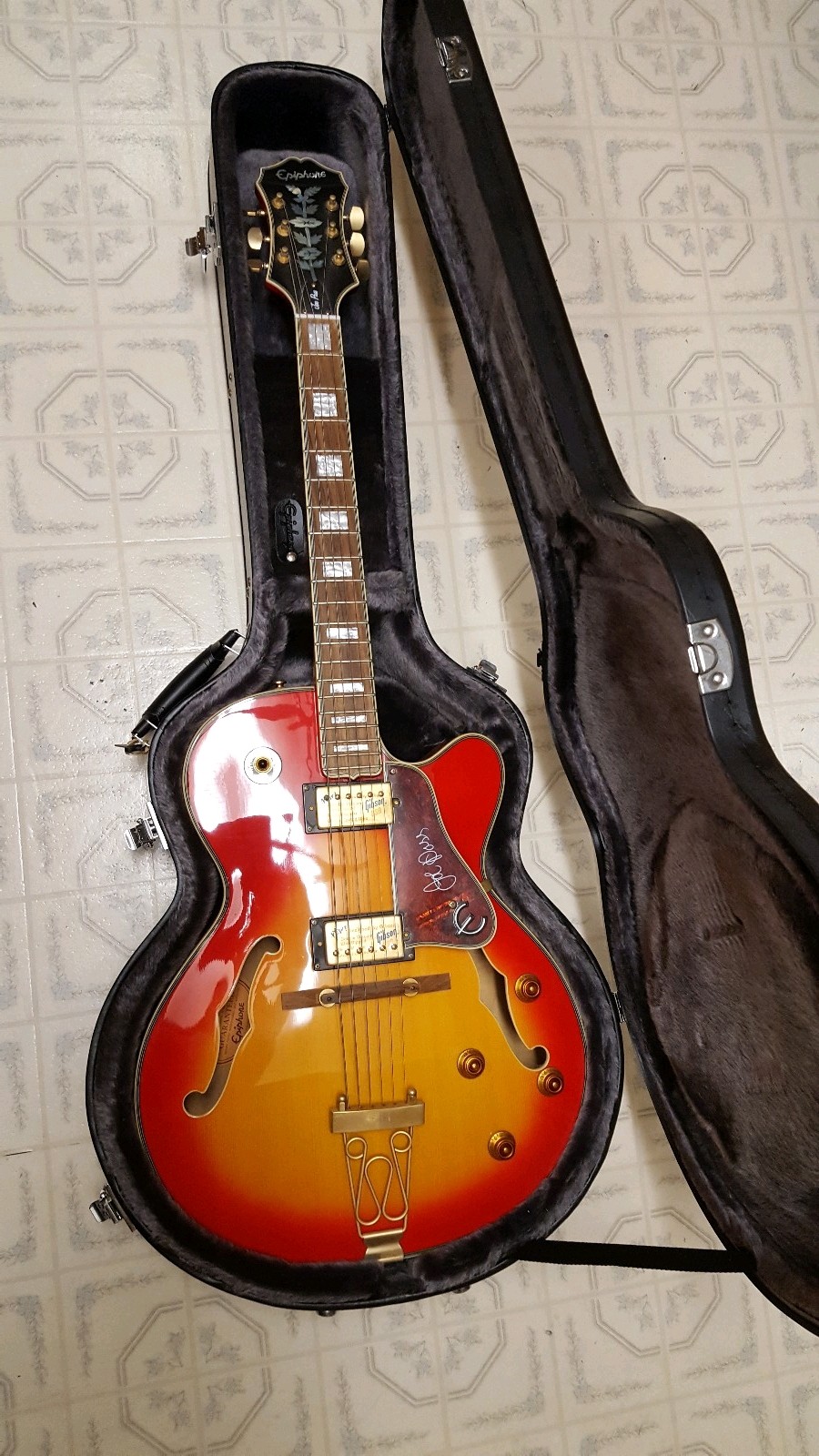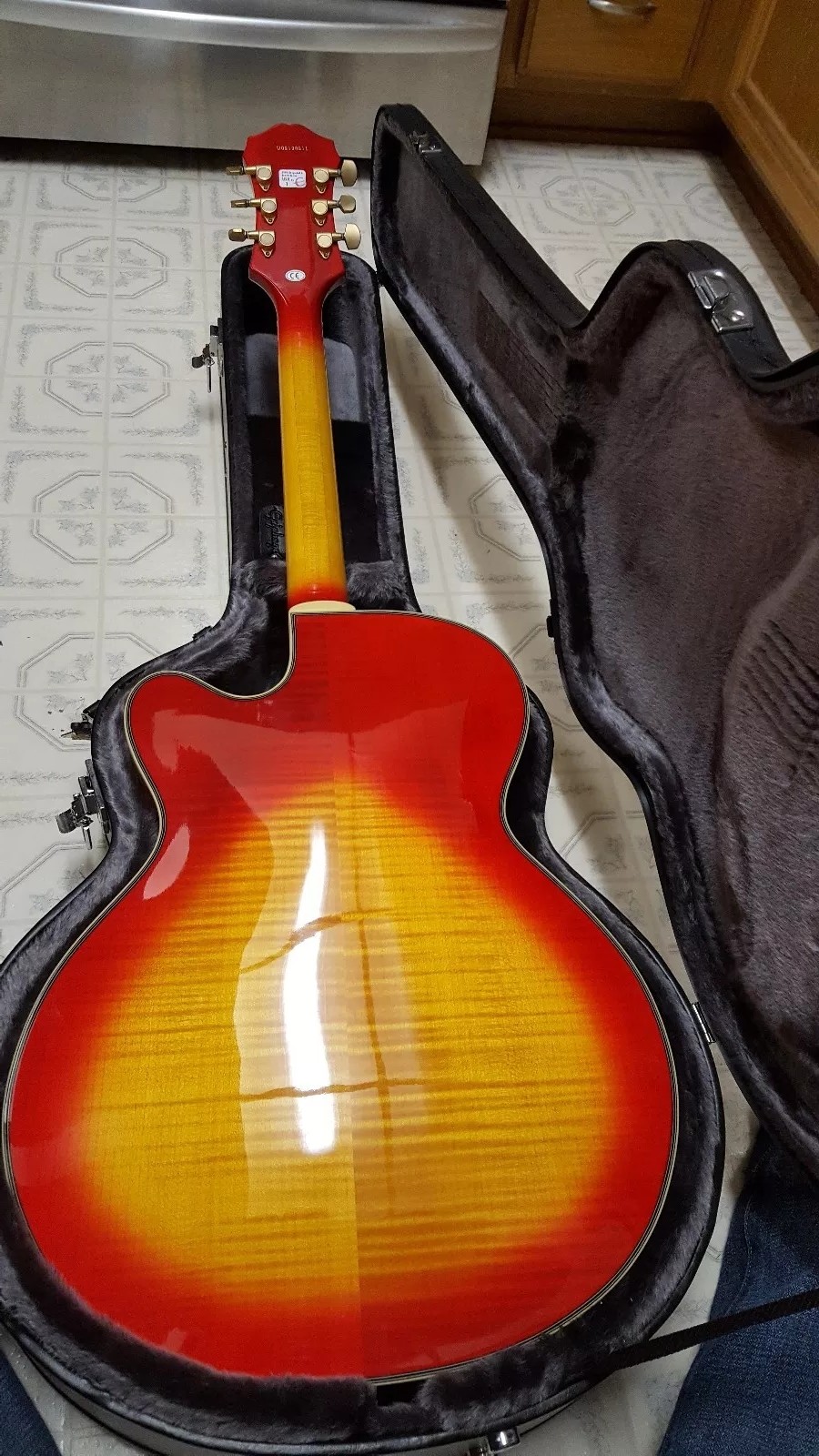 This post has been edited by hollowdan: 07 December 2017 - 04:57 PM