I REALLY like the D'addario/Planetwaves NS Micro Tuner for the soundhole. I use them in my Martin and Taylor. I wanted to put one in my SJ200 but because the pickguard is so thick and right up against the sound hole, the notch for the pickup is too narrow as it is designed to fit a standard thickness guitar top.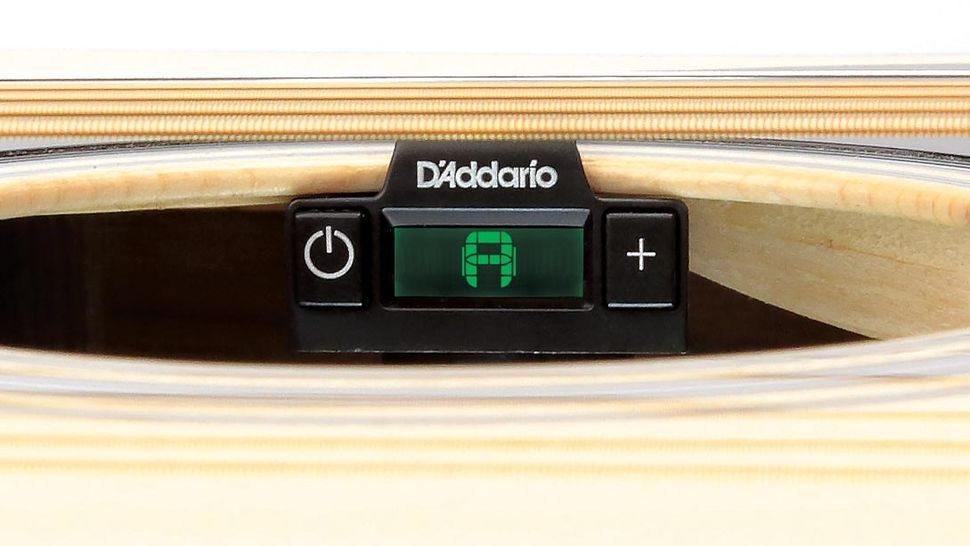 So I tried cannibalizing a regular NS Micro Clip-on tuner that clips to the headstock. Of course, it doesn't get small enough to clamp on to that small a thickness having been designed for headstocks. So I added bit of rubber from a cheap tuner to make it thick enough.
That seemed to work okay but you can't access the on/off switch and controls while it is on the guitar.
So I saw this NS Micro Tuner with NO clip advertised and installed it. You take a screw from a single tuner on the back of the headstock and use that screw to fasten the tuner to the guitar. I put it on the high E string tuner and it works beautifully. However, I couldn't hang my guitar in my Hercules wall hangers. So I moved it to the G string tuner and it works great. It can't be seen from the front and it is easy to see while playing.