I was looking at picking up the humbucker version of the BFG Les Paul, and I got distracted, and somehow ended up buying this....
I have been lusting after the LP DC jr, and the Pelham SG Special also, but those will have to wait...
The robos say something about improved gears.... I'll give them a shot. If they don't work out I'll end up putting in a set of 3-3 split shaft tuners.
They are attached to a 2017 HP Flying V....
She will be a welcome addition...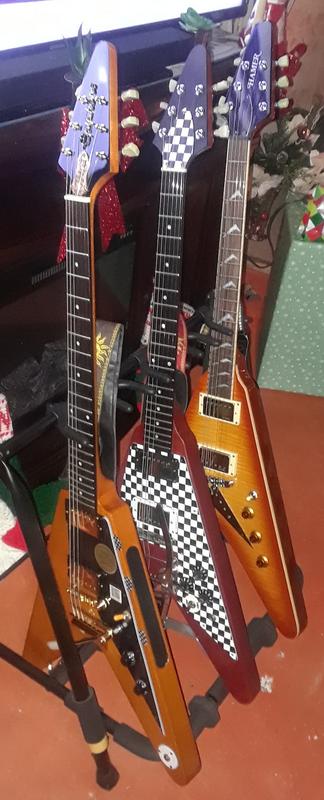 This post has been edited by AngelDeVille: 24 March 2019 - 08:08 PM