I recently bought an old 1962 Levin LM-26 "Goliath", that needed a bit of TLC to get her up to scratch. I have just got the guitar back from my Luthier (David Millington, The Well Guitar Clinic, in Colwyn Bay) and WOW!! this guitar is superb. Imagine a very,very good Martin D18, double it`s power and volume, and add in a wonderful even balanced tone, and you are getting somewhere near how great this guitar is. The top is 300-600 year old Alpine Spruce, the back and sides are solid Maple, the neck is one piece Honduran Mahogany, the fretboard and bridge are Brazilian Rosewood. It has a Nitro finish, and the whole package is just perfection. I had a Santa Cruz H 14 before this, and as good as Santa Cruz are, it wasn`t a patch on this old Levin. Guitarist Magazine (U.K.) claimed the Levin Goliath was the best kept secret of the acoustic guitar world, and on the evidence of this example I can see why!
I`ve had the first Eight frets replaced, and a neck reset done (These had bolt on necks, long before Taylor)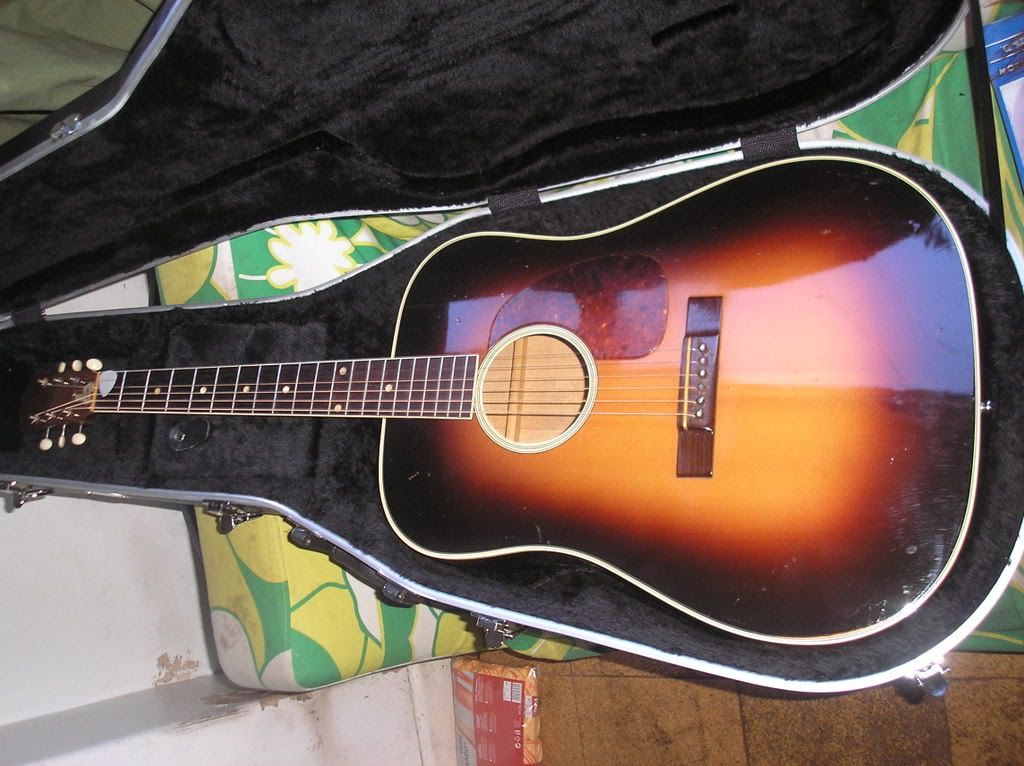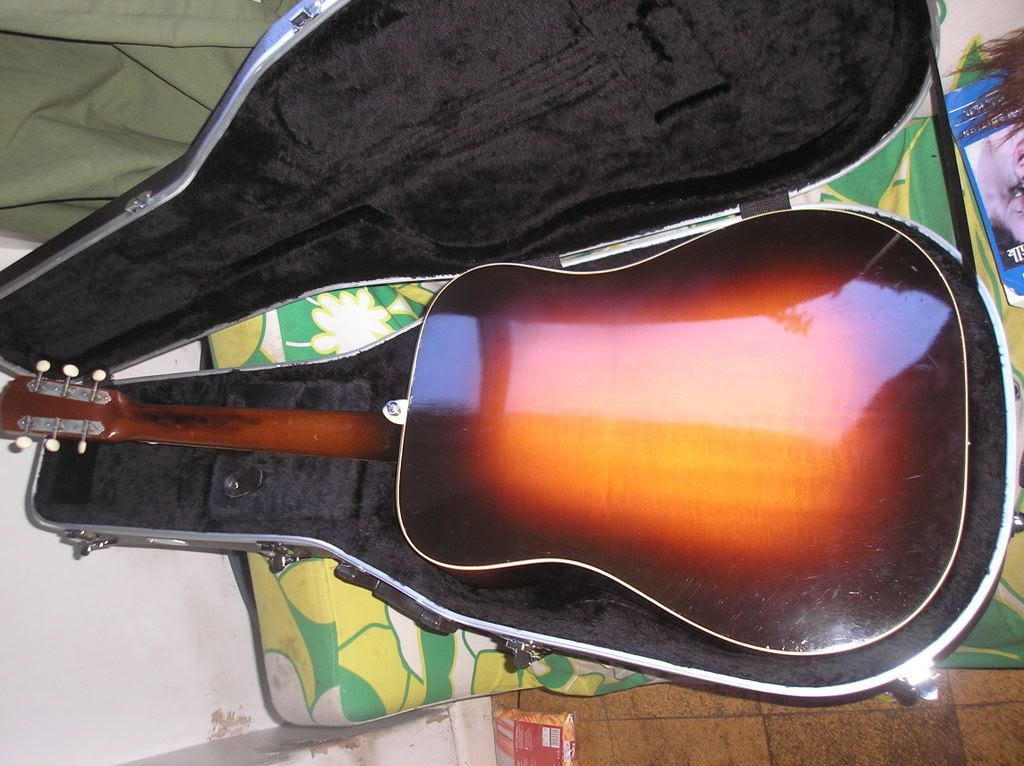 The marks on the back of the neck here are where Capo`s have worn through the finish and into the wood over the years. I`ve had this area refinished smooth to the touch, but still showing it`s history.
I believe Levin`s were sold in the U.S. as Goya`s, well, anyone after a great acoustic, look for the top end Goya`s, and honestly you will have a guitar that is easily on a par with a very good Martin, in fact I heard that Martin actually bought Levin out in the mid 70`s, just to get their hands on Levin`s vast stocks of quality Alpine Spruce!