Page 1 of 1
You cannot start a new topic

You cannot reply to this topic
Gibson ABR-1 and Nashville bridges
Posted 21 June 2011 - 03:36 PM
Hi,
Do you know when Gibson switched ABR-1 to Nashville bridge?

---
Posted 21 June 2011 - 05:23 PM
ALFA ROMEO CORSE, on 21 June 2011 - 03:36 PM, said:
Hi,
Do you know when Gibson switched ABR-1 to Nashville bridge?
Wow! I see your SG has the ABR-1 bridge (can tell by the retainer wire). I have a new 2011 Heritage Cherry SG Standard and it has a Nashville bridge
on it. I don't know if they switched them over the years or if different model SGs have different bridges, i.e. Nashville vs ABR-1. My CS-336 came with
the ABR-1 bridge and initially I had problems with it rattling and bad intonation. I called Gibson Customer Service explaining the problem. No questions
asked, they just mailed me a brand ne ABR-1 replacement bridge. Of course I had to get my guitar tech to remove the old one, notch the new one (the saddles
were un-notched on the new one)and put the new one on. He did the work on it and the CS-336 sounds great now.
Send your question into Gibson Customer service on-line, along with your picture and SG model and I'm sure they can answer your question more specifically.
Good luck!
Paul Pasquale
Gibson CS-336; Vintage Sunburst, Plain-top (from Gibson Custom Shop) USA, Dec. 2008
Gibson SG-Standard; Cherry Heritage; USA March 2011
Epiphone Sheraton II (NA); Aug. 2005 Saien, Korea; I Serial#
w/ Grover Rotomatic Locking Tuners and TonePros II Bridge/Saddle
Epiphone PR5-E Acoustic/Electric (EB) w/ Esonic pickup; Jan. 2009 Sangwoo, China
Martin D-35 Dreadnought Acoustic; 1983 150th Anniversary
Hernandis Classical; Spain, February 1974
Emmons (handmade) 12-strings Dreadnought Acoustic; 2000
VOX AC30CC2 Amplifier
Fender Deluxe Reverb '65 Reissue
Dunlop CryBaby Wah-wah
Boss BCB-60 Pedal Board
Boss Fuzz FZ-5
Boss Distortion DS-1
Boss Super Chorus CH-1
Boss DD-7 Digital Delay
Seymour Duncan Pickup Booster
---
#3 Guest_BentonC_*
Posted 21 June 2011 - 06:45 PM
We tend to use the Nashville bridge on most production models, and the ABR-1 goes on more of the historic models.

---
Posted 21 June 2011 - 10:34 PM
Yes PP_CS336 my SG have a stock Gibson ABR-1 bridge, the guitar was made in 2000. The saddles are un-notched I can see the hand made job on mine.
I did a search, 2000 SG Standard and SG Classic use the Gibson ABR-1, I' m not 100% sure

---
Posted 21 June 2011 - 11:08 PM
75-76 is when the Nashville bridge was introduced.... But I'm glad to see more of todays Gibby's fitted with the ABR.... I would like to see more with nylon saddles
The SG has the harmonica bridge as well during the 70's
____________________________________________________________________________
Deer Pr00dunce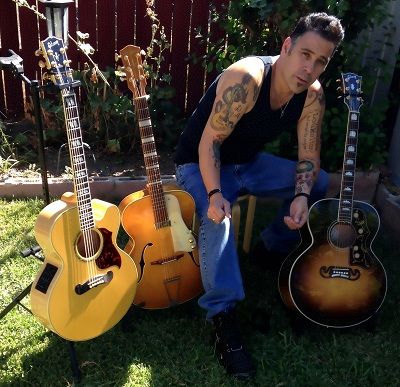 ---
Posted 22 June 2011 - 01:15 AM
Historically speaking, I think there is a much bigger question here.

When was the Nashville Tune-O-Matic bridge introduced, and was it used on guitars built in Kalamazoo?

It's pretty obvious that the Nashville bridge was introduced and used on guitars built at the "new" union busting Nashville plant, so did all guitars that were fitted with and Nashville bridge in the mid-70's come out of the Nashville plant, or....

I'm only asking because I "supposedly" one of the first two LP Standard RI's of 1975 (it has a Nashville bridge).

---
Posted 22 June 2011 - 10:13 AM
Les Paul use the big Nashville since 1980, look at this 1982 Les Paul Custom
For SG guitars may be 2000 ?
Edit: 1980 LesPaul

---
Posted 22 June 2011 - 02:15 PM
you'll actually see 1976 les pauls with Nashville bridges

____________________________________________________________________________
Deer Pr00dunce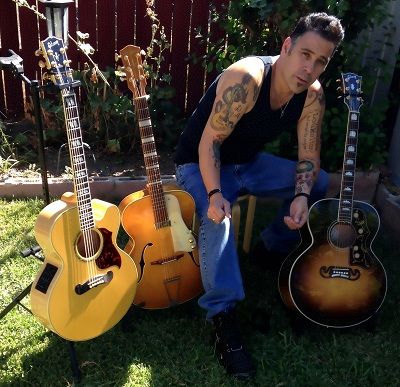 ---
Share this topic:
Page 1 of 1
You cannot start a new topic

You cannot reply to this topic
---
1 User(s) are reading this topic

0 members, 1 guests, 0 anonymous users