Hi everybody, I just wanted to share a new/new to me LPs that I've picked up recently.
The first one I just picked up yesterday is a Les Paul Special Bass.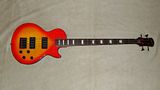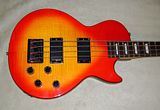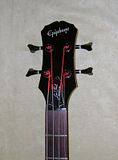 It's a bolt on maple neck with what looks to be mahogany body with a thin flame maple veneer. I got from Guitar Center about a month ago but it wasn't released until this week. I have some plans for some mods that I'm going to do to it, just because I just can leave anything stock (I think it's a sickness, but it will be fun) some will be done very soon and I'll post pics when I do.
The other one is this.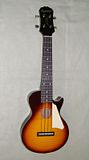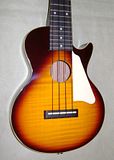 I just couldn't resist I don't play the Uke yet, but I thought what a fun way to learn \
/