So after an 8 week wait I finally got my hands on my new AJ that I bought off a chap on the AGF. My work coleague brought it with her from Chicago to our Tallinn gig.
So, where to begin .... firstly, as we all know, this guitar really PROJECTS ... yes, its loud, but more importantly the AJ harnesses the rosewood power, the compression of the slope shoulder design and really focuses the sound.
First thing that I noticed is how very light this guitar is, almost feather light and significantly lighter than my SWD, whos heavy weight is a pet peeve of mine with that model.
The next pleasing thing is for the first time the rosewood overtones dont drive me nuts, and the AJ is what I always wanted from a rosewood dread. In other words rather than splashing the overtones like crazy or getting too bass heavy (think Martin) the AJ design harnesses the absolute power and richness and delivers in s straight line with all full force.
I think its the only rosewood dread which I could play for hours without getting overtone fatigue.
In terms of shape, for a 10 year guitar, and a players guitar its almost like new. Couple tiny dings here and there, a few scratches, a little chekcing and thats about it.
In terms of tone, as expected its a fingerpicking delight. It is incredibly responsive and makes it much easier for a fingerpckin' novice like me to get my way around the neck, you just have to touch it. (unlike the Hummingbird which really needs more attack, and I think it better suited to experienced pickers)
Flatpicking it is an absolute winner, again because of the projection and reponsiveness. And it is a good strummer but is at her best when strummed without too much force, just let her glide ...
Ive A/B'd all day this guitar against my SJ and of course there is a A LOT of similarity, but as per the design the AJ takes the J-45 core and just delivers more volume, projection and responsivness.
I feel it will be come my favourite fingerpicking guitar but still not compete with the SJ as they are just different enough to have their own identity in the stable.
String wise it came with new Daddario PB lights and to me they sound good. Because the overtones are controlled and its not muddy I feel PB's will be more suited than 80/20's which are the prrferred strings for the SWD, due to its splashy overtones, and the 80/20's get the fundamentals back. But I look forward to experimenting with strings.
So overall very happy to have Buddy Miller's ex, its a well played in 10 year old monster, with a rich, focused tone that seems to to demonstrate the best of what rosewood can achieve.
Here is a quick sample I put together, starting with our favourite Thomann Bluegrass / Country jingle, some arpeggio pickin in the Stone Love in Vain style, a bit of a strummy original composition. And finally three country blues pieces. Appologies for the crummy pickin' but Im just a novice in this genre.
cheers !
EA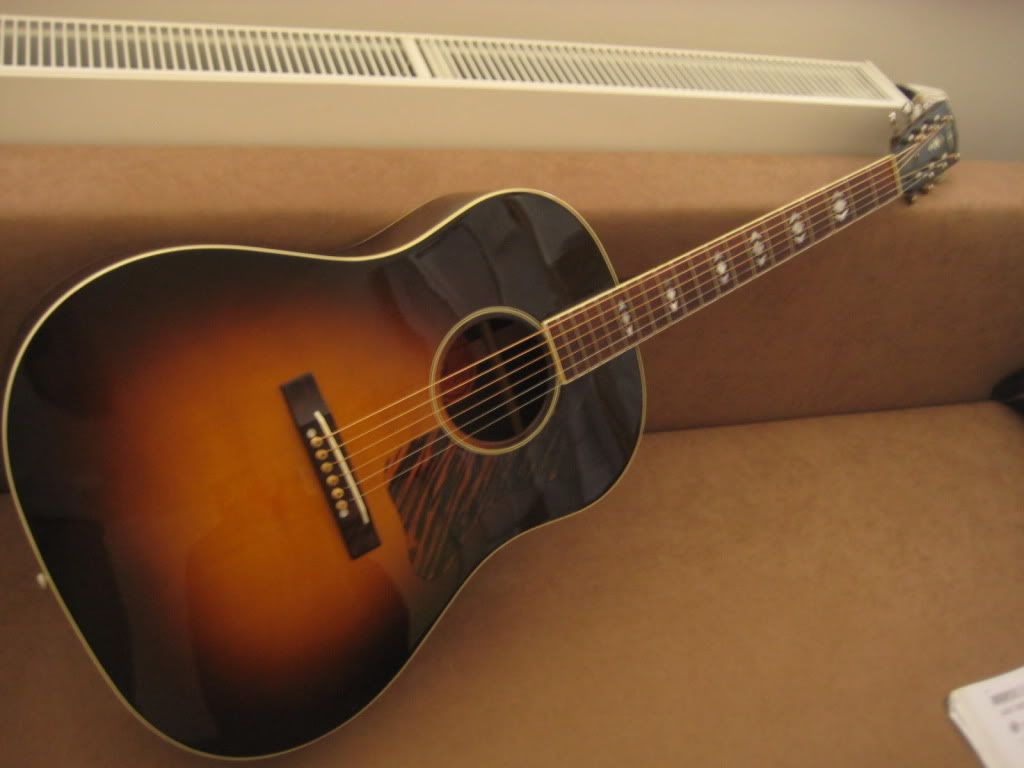 Cousins together.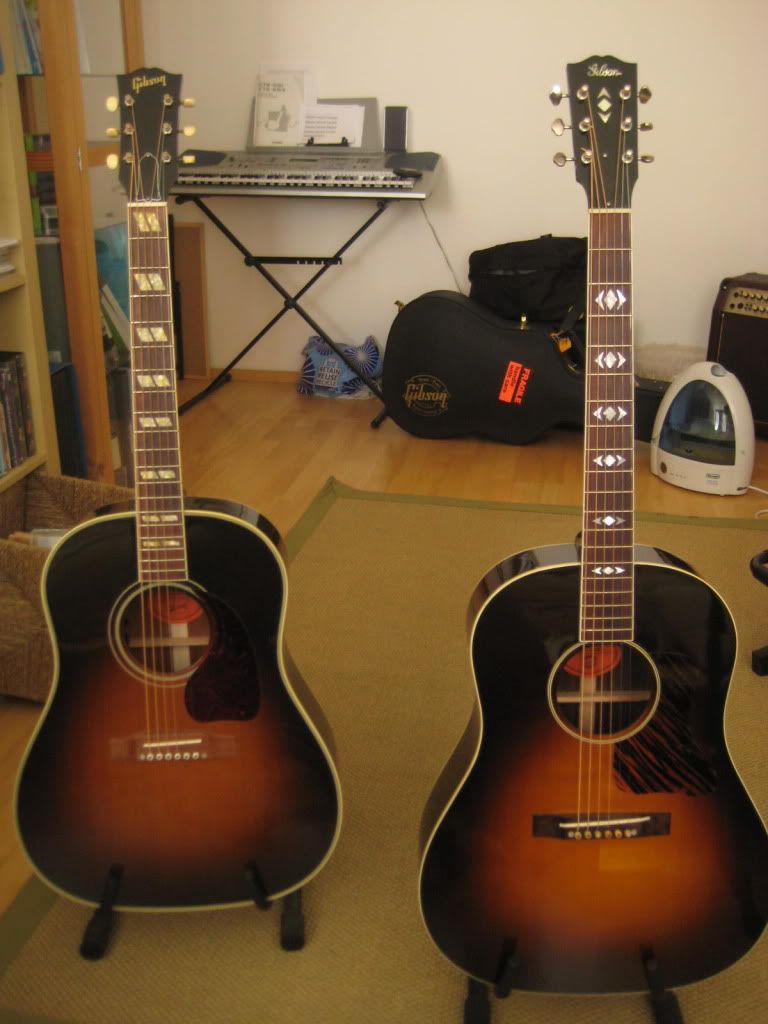 Best played at 720p