First post on here, so I figured I might as well make it good.
A customer brought in an awesome '68 J-45 for some repairs last week and it was in one of the coolest cases ever. It's in great shape, definitely been played a bit, but sounds amazing and has that vintage worn-in feel. One of the previous owners had the original adjustable bridge replaced with an ebony one, had the first 3 frets replaced (with incorrect fretwire, probably by the same person that replaced the bridge), but still had the original Kluson deluxe 3 on-a-plate tuners with a lone bent button. I always love working on old acoustics like this, mainly because of the challenge of making it look as though you were never there and it never needed any work.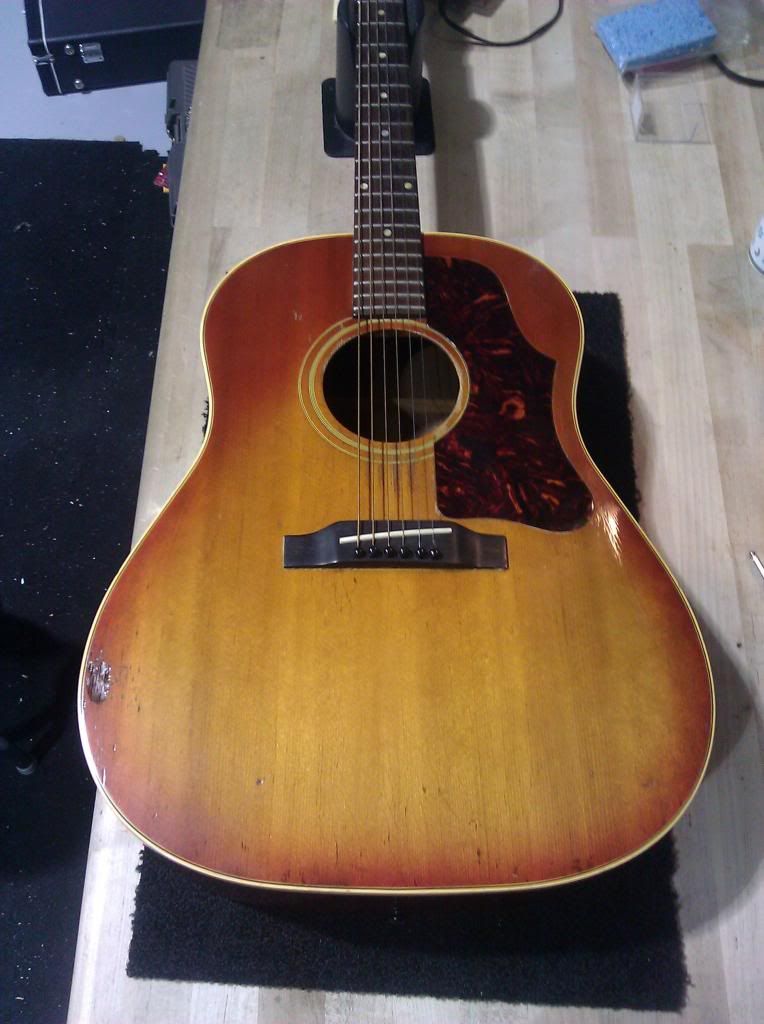 The bridge was lifting pretty bad when it came in and the guitar was super dry so I immediately put it into emergency humidity for a week, here's what the bridge looked like when it first came in and then after the humidity:
And the incorrect frets, then after they were pulled and the board cleaned up lightly:
I'll be pulling and re-gluing the bridge this weekend at my secondary shop as well as replacing the 3 frets, so more pics to come next week. Hope you guys enjoy!