Anyone familiar with vintage Shure mics? I can't find much on google about this one, it's a Shure A88A that dates back to at least the later 50's/early 60's (judging by it being mentioned in comparison to another mic in Shure's 1959 catalog). Apparently my dad's uncle gave it to him when he was a kid and I found it in my grandma's attic/his old studio location yesterday. It's got this weird female input that I've never seen on any kind of mic, it's like 3 slots arranged in a triangle. I'm guessing I have to special order this type of cable or find an NOS one on eBay? It also features a grip-to-talk switch that locks into place, so I'm assuming its uses would include CB radio and that sort. I'd love to try laying down some vocals with it once I find a cable to see how it sounds.
Now for the obligatory pics: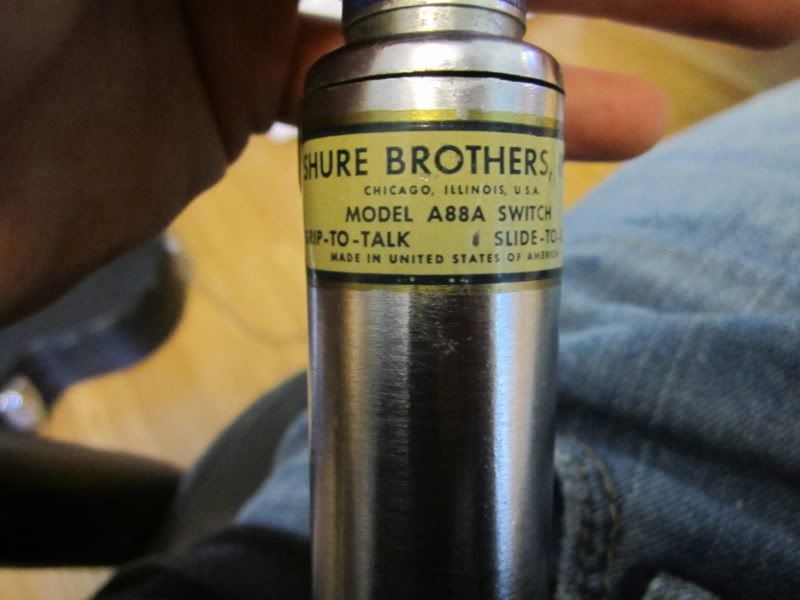 Odd input: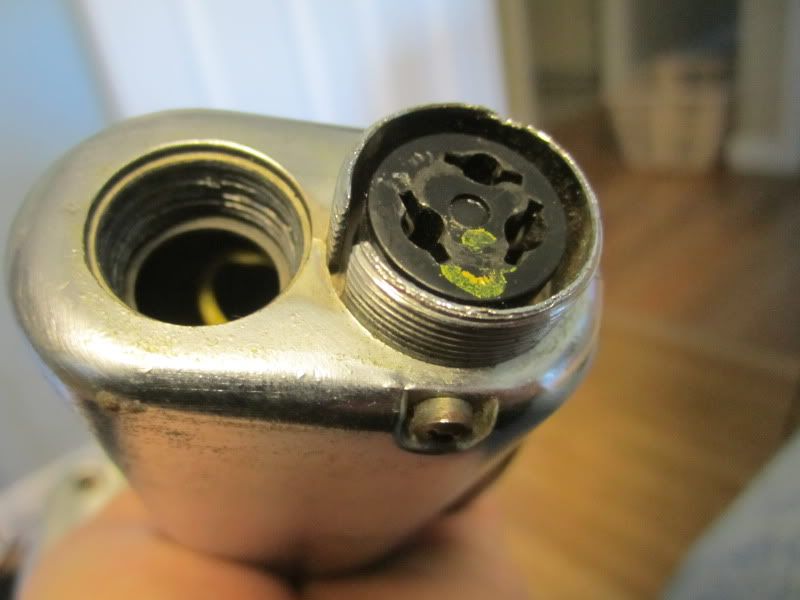 Seen in the back of the mic is one of my dad's old rackmounts from the 70s, a Multivox Analog Echo MXD-5, which I am having a lot of fun playing with. It was up in the attic hidden behind some stuff on a shelf. Again I can't find much info on google about it, it's an awesome little unit with spring reverb and what sounds like a tape delay. For all I know it could be a bucket brigade circuit, but it sure sounds and acts/reacts like any real tape delay I've ever tried. Awesome unit nonetheless, when I hook that sine generator from the attic in it can make some awesome sounding Twilight-Zone-flying-saucer-type sounds. Anyone familiar with this unit?
Thanks!