Quote
First, take pictures of your guitar (but you probably knew that already).
To post them here, they need to be uploaded to the web. A lot of guys here use photobucket.com .
Once you get an account and upload your photos, go into your album and you'll see a bunch of links/codes under your thumbnail. The one you're looking for is "IMG Code" followed by a link (see pic below).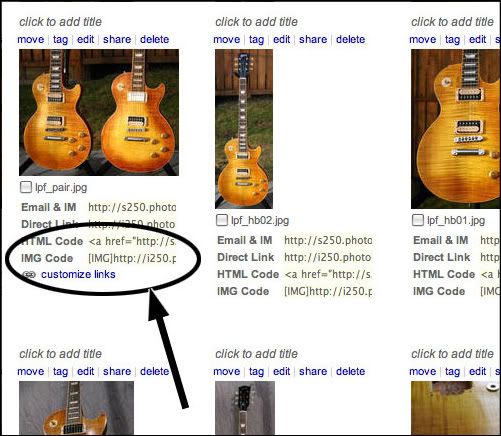 All you do is click on this and you'll see a little box that says "Copied" (see pic).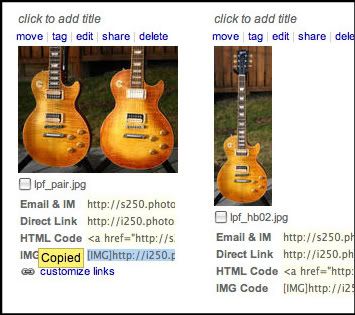 Now in your message, just hit "Paste" wherever you want your photo to appear (like this)...
Good luck. Look forward to seeing some photos.